Five Little Ducks
Raffi Songs to Read
A simple story book can hold so much room for learning and exploring and this wonderful story is a great example. This story book is made accessible and is complete with large text, braille and tactile elements on each page.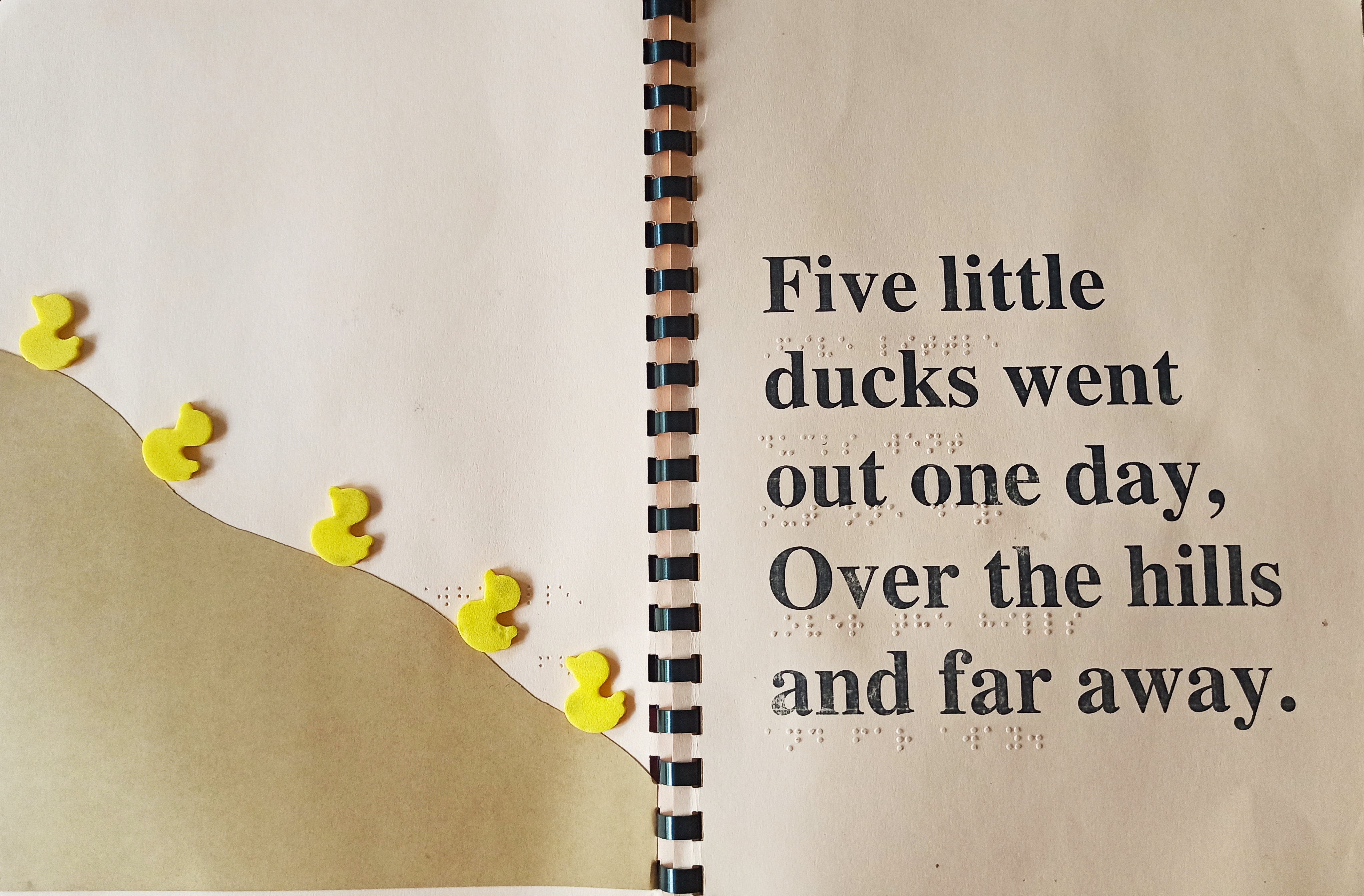 Through this story children have the opportunity to learn about position, orientation, direction and more!
Which duck is walking closer together?
Which duck is above and below?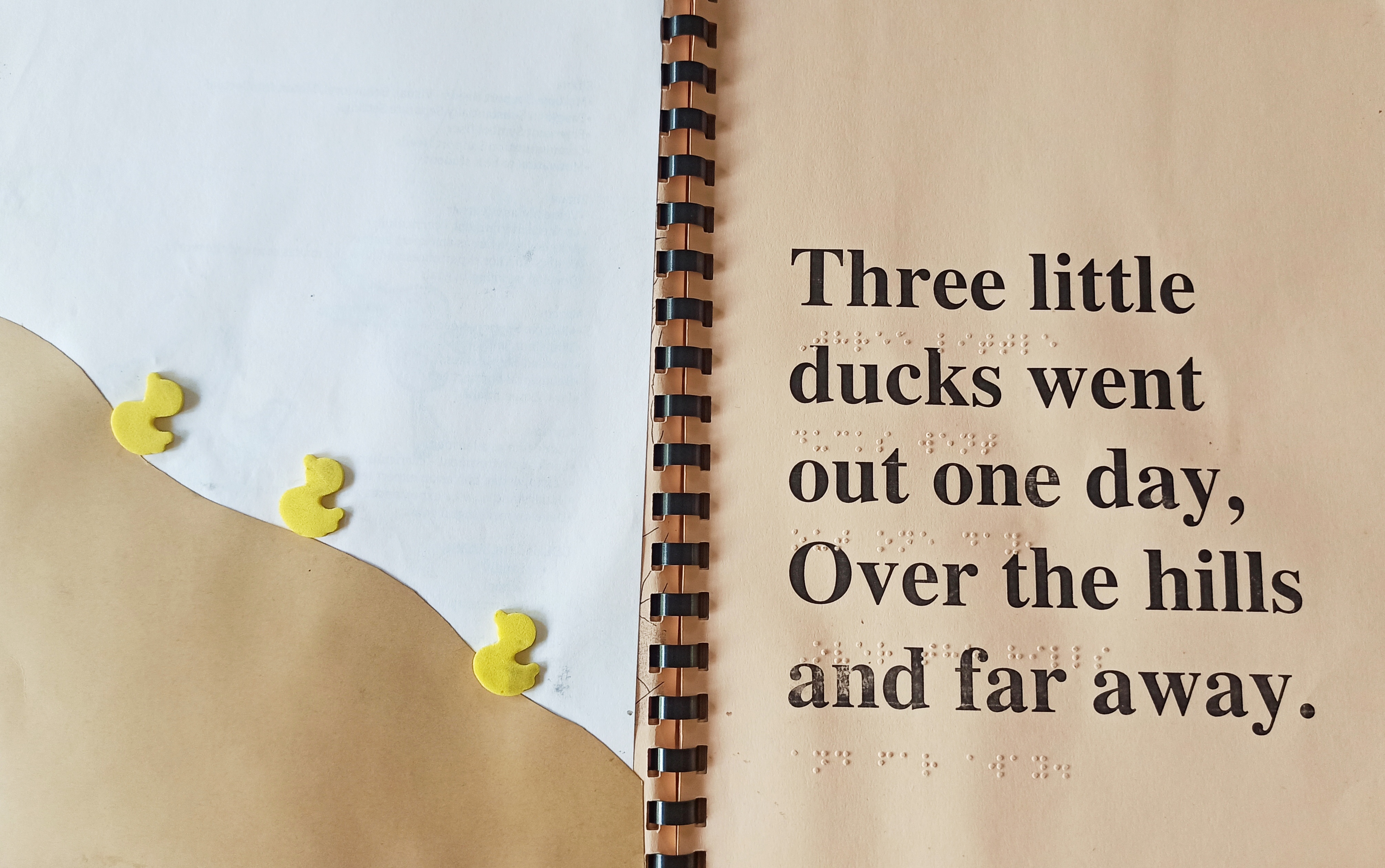 This story comes along with a duck counting chart. Tactile ducks are placed in rows and columns to help explore counting strategies.