Chetana conducts workshops in schools, colleges and organizations to raise awareness about disability and to help participants develop their knowledge and skills to enable greater participation of people with disabilities in our society.
A few of our initiatives in the year 2021
Inclusive Children's Literature
Book-Build projects
The team at Chetana Trust conducted 7 book building sessions, bringing together illustrators, authors, educators and parents to create stories for young children with print disabilities. These stories are made available to ALL through our Online reading platform.Much loved books like "Minibeasts' and 'Pip' resulted from these combined efforts of illustrators and authors. Give these stories a read!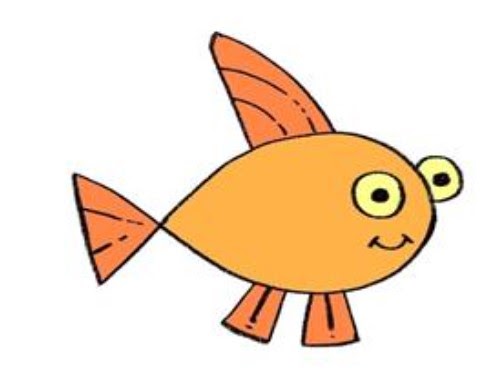 Workshop with Stella Maris
Two Workshops were conducted in Stella Maris and the participation was fantastic!
The MA Literature department:
This workshop was focused on writing for children's literature with a specific look at writing stories for children with disabilities. The students paired up into teams of 10 and sent in adapted stories based on Indian folk tales.
The Fine-Arts department:
The workshop conducted for the final year graduates of the fine arts department was focused on 'Designing from another perspective'. The students learnt the basics in designing illustrations for children with visual impairments and walked away with the thought of making all products inclusive.
National Tactile Book Competition
We mentored 10 participants in the 2021 National Tactile Book Competition. This was a big task for the participants who worked on their product for a period of 8 months during the pandemic! The participants were from all over the country! They ranged from school students to professionals, and included illustrators and educators. We were thrilled to see the wide variety of stories and innovative tactile illustrations. Check out a few of the winning entries on instagram!
Aareyche Deva written and illustrated by Medha Agarwal
Orientations for parents and educators
We conducted two orientations for the ' Stories Online' platform inviting both parents, educators, children and teachers. They learnt how to read the stories offline on their phones and to use the resources available for each story which include activity sheets and games.
One of the workshops was conducted with Yunikee, where we introduced 5 dual language stories in Indian Sign Language and English. The participation was tremendous and we were thrilled with the outcome. Never heard of a dual- language story including Indian Sign Language? Click here to see!
Missed the orientation session with Yunikee?
In July 2021, we completed making 40 Accessible stories for SRTC,Chennai. The teachers of M.G.R Janaki school were given an orientation in the methods of using these stories with children along with activities, games and resources. They were also given an orientation to the 'Stories Online' platform where they can get stories free of cost along with activities and more resources.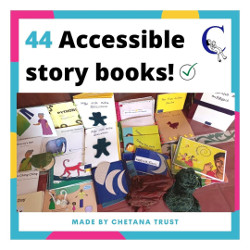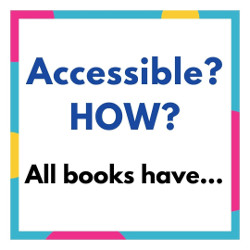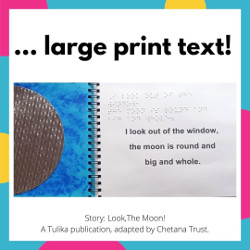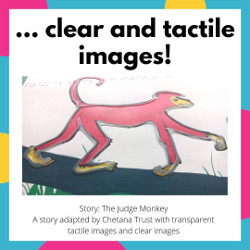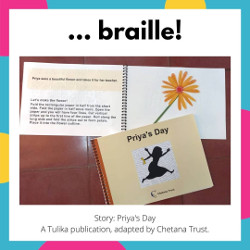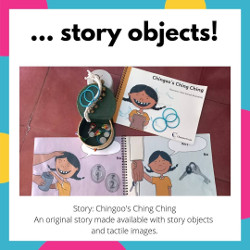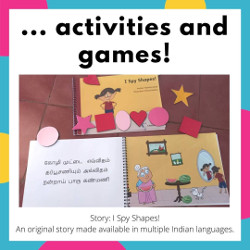 School workshops
In workshops conducted with Grade 2, Alphabet International School, Chennai, children learned sign language and Braille, experienced how society and environments make impairment into disability and developed their own plans to make a difference.
We mentored the Grade 8 students from HLC International School, Chennai, to develop accessible stories for children with vision impairments.
Social media
We use our Social media handles to raise awareness about certain topics, themes and events.
Instagram & Facebook
A few of our latest events and awareness drives include:
Deaf Blindawareness month
Earlier this year, we had planned on conducting an awareness event by creating an art installation called Yarn bombing. This ongoing initiative by Deafblind International, is an exciting, fun, and creative way to engage members of the deafblind community in a large-scale tactile art project The pandemic changed our installation plans .... wonder what we did with the wonderful squares we received from across the country?
White cane awareness day
"the cane is my life. I go everywhere and do everything with my cane" - Pradip Sinha…
Read more about it on our Instagram handle
Invisible Disability week
What is an invisible disability anyway? Loosely defined, an invisible disability is a disability that is not immediately noticeable. They can include…
Read more about it on our instagram handle
YouTube
A few of our latest events and awareness drives include:
This was a webinar conducted by Chetana Trust to build awareness around people who are DeafBlind and their lives in India. The webinar featured several speakers who are deafblind and a parent who spoke of her journey in obtaining education for her son.
Zamir Dhale
Founder, Society for the Empowerment of the DeafBlind (SEDB)
Pradip Sinha
Chairman, Society for the Empowerment of the DeafBlind (SEDB)
Shipra Ghosh
Parent and Coordinator in the learning centre at Step by Step school, panchsheel park
Saurav Ghosh
Assistant teacher at Ishwar, NGO
Publications and Interviews
Read what others say about us!
1. Citizen Matters :
'How an inclusive online library is helping children stave off pandemic blues'
https://chennai.citizenmatters.in/inclusive-online-library-for-children-chetana-trust-chennai-27793
2. Paths to literacy
'Accessible online stories by Chetana Charitable Trust'
https://www.perkinsglobalcommunity.org/accessible-online-stories-by-chetana-charitable-trust/
3. The Hindu
'This e-book teaches children to remain calm when sick'
https://www.thehindu.com/books/this-e-book-teaches-children-to-remain-calm-when-sick/article31316972.ece
For the latest awareness programs and drives stay tuned to our social media handles.